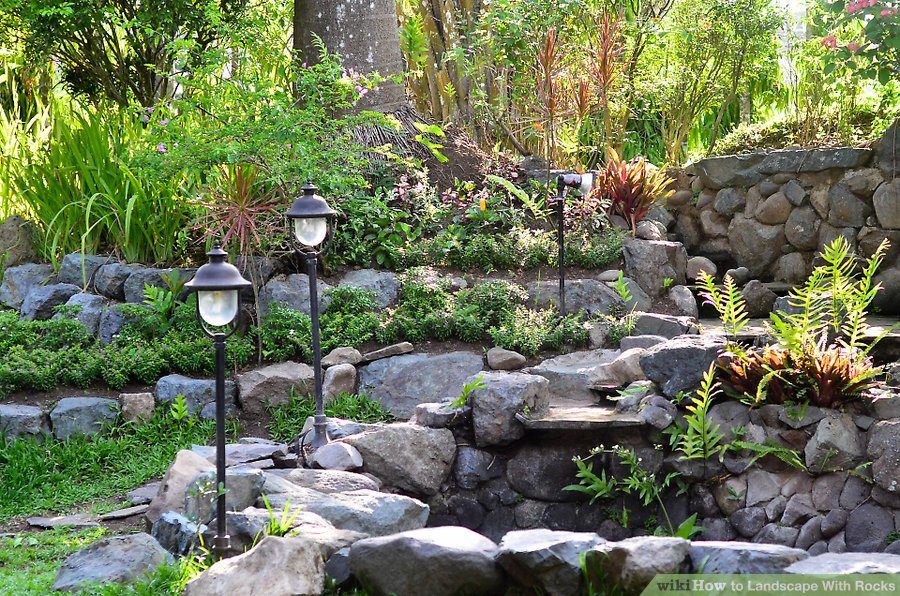 Go Bold with Boulders!
Using various types of Orlando Landscaping Rock will set you apart from your neighbors and add a touch of sophistication to the design of your outdoor spaces. The addition of boulders and rocks into your landscaping can provide texture, color, depth and vertical features. Boulders and Rocks are also very versatile, low maintenance and extremely long lasting.
You can create a dramatic effect with large boulders as a focal point, create a creek bed, rock or zen garden, edge flower beds and even create natural seating. There are so many uses to consider, it can be confusing. Let us help guide you and offer some tips on choosing just the right size, shape and type of boulders and rocks and where and how to add them your landscaping.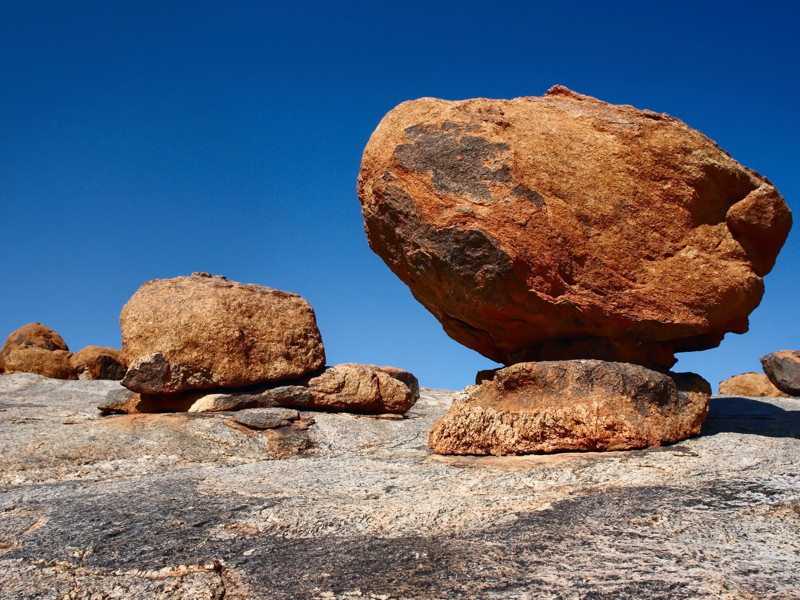 We hope this article will show you that a rock isn't just a rock! First off, let's define a Boulder! While we all probably envision a huge rock, a boulder is considered any rock larger than 16″ in diameter. By this definition, you can see that there can be many different sizes of boulders and the rocks that can compliment them in landscaping design.
For this article, we will be considering boulders and larger rocks that will complement their placement. As for shape, boulders come in two basic shapes, round and angular. Round boulders will have smooth edges and will be curved from water, sand and wind wearing away their surface for likely thousands of years.
Boulders also come in a wide variety of colors but that can be limited by style. The best way to start is by choosing what shape you will choose first and then review the color options for that style. Of course, you can use both shapes in your design plan!
There are some more important things to consider than shape and color when selecting your boulders and rocks. These tips will help you get started when considering Landscape Rocks for your Orlando area yard. For larger landscaping tasks such as installing large boulders and rock designs, we highly recommend that you use a professional.
Any boulder or larger rock designs should work with both your home's architecture and your current landscape or new design.
Use rocks that are locally sourced. They will look more natural to the area and will be less expensive than importing from out of the area.
Scale is very important. Be sure to size boulders and rocks based on the immediate space to be filled as well as the overall design. A common mistake is to undersize because of the cost of delivery and installation of heavier options. Choosing too big can also dwarf the surrounding areas landscaping features.
Always arrange boulders and larger rocks in groups. You never see a lone boulder in nature. They typically exist in groups of varying shapes and sizes.
Be sure to plan for installation. These super heavy investments can be damaging to surrounding areas if the installation isn't planned correctly.

Using Boulders and landscape rocks in your Orlando area yard can be costly but is worth the investment in the long run if this is your desired design. It can also increase your home's curb appeal and sale value in the future. In order to have your Boulder and Rock design look it's absolute best, keep these tips in mind when installing into your design:
Boulders are extremely heavy. A great way to mock up your design is by filling large garbage bags with newspaper and create your own light weight boulders that you can move around and design with. Use varying sizes and for larger boulders, you may have to get larger bags. It will be well worth it when you go to choose your actual rocks because you will know basic sizes and numbers of what you need without simply guessing from the visions in your head.
Plan for installation. Boulders do not sit on top of the ground. They are nested into surrounding earth in nature. You will want to dig down and place the bottom 1/3 in the ground. This may seem wasteful, but will look most natural in your design.
Plan for lifting these heavy design elements in the proper way. Consider using a forklift, or better yet a crane. Cranes allow for the operator to twist and turn the boulder so that the desired finished side is most prevalent and that you get the exact look you want.
Reference Japanese Gardens and fundamentals of stone composition when considering your design. Japanese garden masters have defined the art.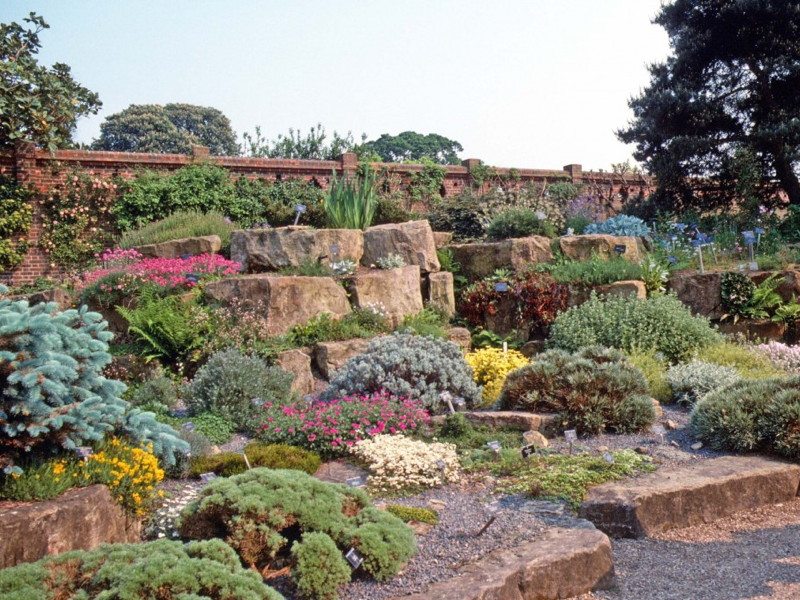 Of course, along with all of these guidelines and tips, we want to give you some great ideas for planting ideas using your chosen boulders and rocks. There are many uses and can be more versatile than you think. Here are some great ideas of how you can use these beauties in several different ways:
Seating – boulders with flat surfaces can easily serve as natural seating elements. Whether you want a place for relaxing and reading or a great place for kids to climb and play, the right rock can serve your needs. Be sure to place in a shaded area as rock absorbs heat quickly and can be extremely hot in the full sunshine. You can also use flat rocks for seating around a fire pit as well.
Rock Gardens are a great basis for drought tolerant or desert plants. You can create soil pockets in the places where rocks meet and around edges of boulders as in nature. This makes for a beautiful landscape design.
Rock fencing and edging for your property line is an alternative to commercial fencing. You can place large boulders at the edges of your property and plant with some ornamental grasses. This is particularly effective when you want to avoid vehicles coming into your yard.
Flowerbeds of all sizes can be made using large boulders and larger rocks. By creating a perimeter, boulders are large enough to create height to flowerbeds once filled with soil and will create a natural bench seat on the borders.
Create a Zen Garden, which is different from a simple rock garden. Zen Gardens frame boulders and rocks in wood and create islands that are surrounded with sand and pebbles that are raked into wave patterns to symbolize water.
Water features are well framed using boulders and large rocks. If you want the feature of running water and soothing trickles in your landscape design, consider bordering this with boulders that will also create a natural seating area where you can sit and enjoy for hours.
With these ideas along with our guidelines and tips, you should be off to a good start to begin using Boulders and Rocks in your landscaping design. We recommend when designing with such heavy items as these that you contact your local Orlando Landscape Professional to assist you in the endeavor.
You can see what types of rock we carry at Roedell's and utilize our free material calculator by visiting our Shop page.