Water Management Solutions & Installation
Florida's downpours can cause flooding and erosion in and around your landscape. The standing pools of water left behind can also make your landscape look bad; worse, they are a nesting ground for mosquitos and other pests, which can be unhealthy. Water run-off can even put your home or structures at risk, if not addressed in a timely manner.
Roedell's Landscaping offers a variety of solutions to drainage problems, depending on the issue. The fixes vary—from simple gutter run-off diversion solutions to the installation of rain gardens, rain barrels, or a complex underground system designed to route water discretely away from your home. Drainage problems are a common issue, and Roedell's Landscape's highly trained drainage experts can design and install a custom solution for your property.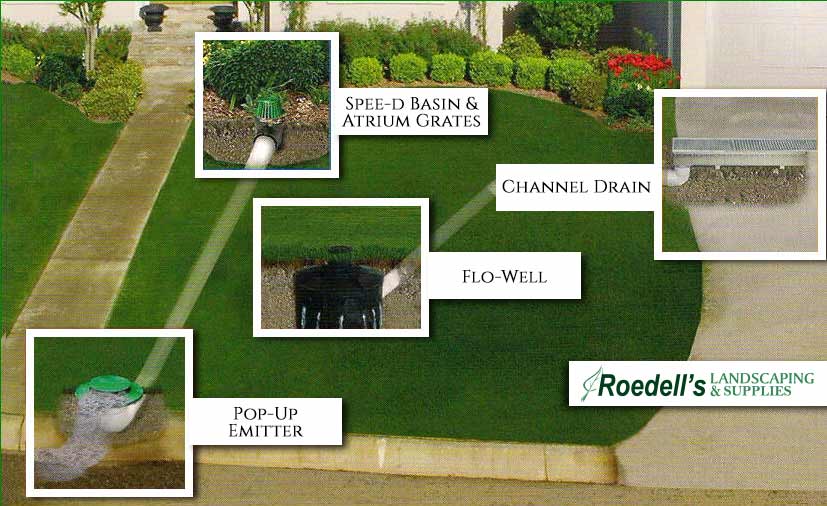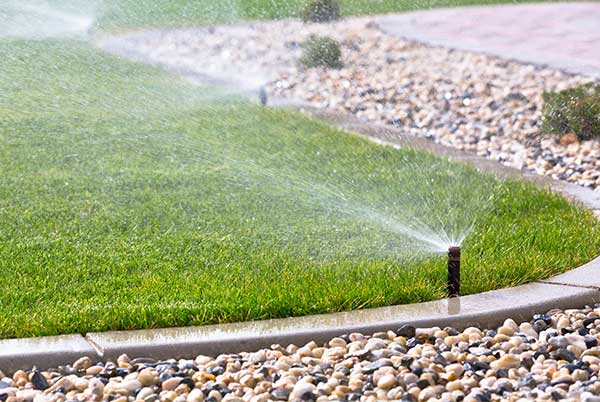 Maintaining a beautiful yard relies on proper irrigation, which keeps your landscape lush and green—especially during the long, hot summers. It's crucial to have balanced, even watering throughout your lawn as well to provide appropriate watering for garden beds and shrubs.
Roedell's specializes in irrigation planning, installation, and maintenance. We use the latest technology along with commercial-grade products for the best results. We also keep our trucks stocked with the most commonly used irrigation system parts in order to make quick repairs when a system needs attention. If you'd like to enjoy the many benefits of an irrigation system—or if your current system is not properly functioning—we can help by evaluating the situation and then solving your problem quickly and professionally.