Professional Landscape Services
Construction,
Design & Install,
Maintenance
Commercial Landscape Services
Without dispute, having an inviting landscape enhances the positive image of your business and can help achieve that lasting —and important—good first impression. Beautiful landscaping can also attract the attention of clients and other people passing by. Whether you need a landscape design or a reliable company that is able to work from a landscape architect's plan, Roedell's Commercial Landscaping has the experience to deliver high-quality service on time and within budget. Once installed, we have a dedicated maintenance team ready to keep your landscape beautiful year round. Our clients include businesses such as:
Our clients include businesses such as:
Restaurants, Hospitals, Office Buildings, Residential Developments, Car Dealerships, Entertainment complexes, Attractions, Hotels, Motels, Shopping Malls and more.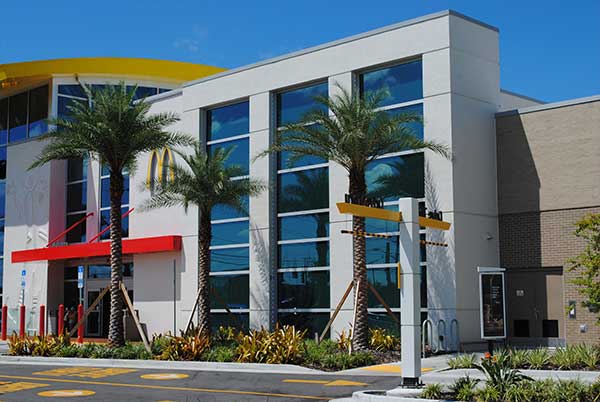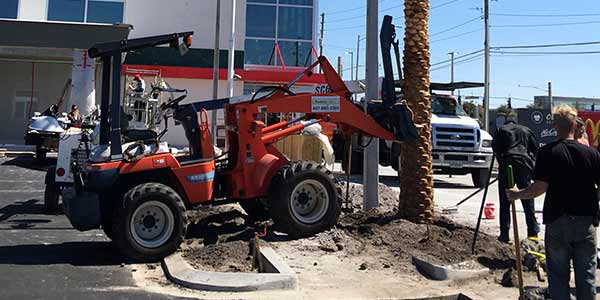 Construction & Installation
Working with your outside architect or contractor while in the planning stages of building out your new business property (or remodeling an existing one) ensures a smooth and affordable completion of your project. Roedell's provides estimating, pre-construction analysis, and outstanding on-site customer service on the following landscape construction services:
Property Clearing and Prep
Landscape Installation
Hardscape Installation
Irrigation and Water Management
Special Decorative Structures
While you are busy running your business, we'll keep your Orlando landscape in top shape! Our maintenance service contracts include trimming, pruning, fertilizing, weeding, refreshing mulch and keeping your plants looking beautiful and welcoming.
Entryways & Four Season Rotation
A beautiful environment promotes happy customers and employees. Not only can we keep your existing landscape beautiful, we can also create and maintain colorful seasonal containers at the entryways and in the lobbies of your business. With a quarterly, monthly or bi-weekly maintenance agreement, we will rotate the plants and flowers in your office with seasonally appropriate plants and flowers to keep it interesting, inviting and vibrant.