Now that Christmas is in our rear view mirrors and we are enjoying all the wonderful gifts we received, it will soon be time to take down the tree, store the ornaments and dispose of your live tree. There are many ways to recycle Christmas trees and putting them to good use for a while longer providing gifts to nature and our environment.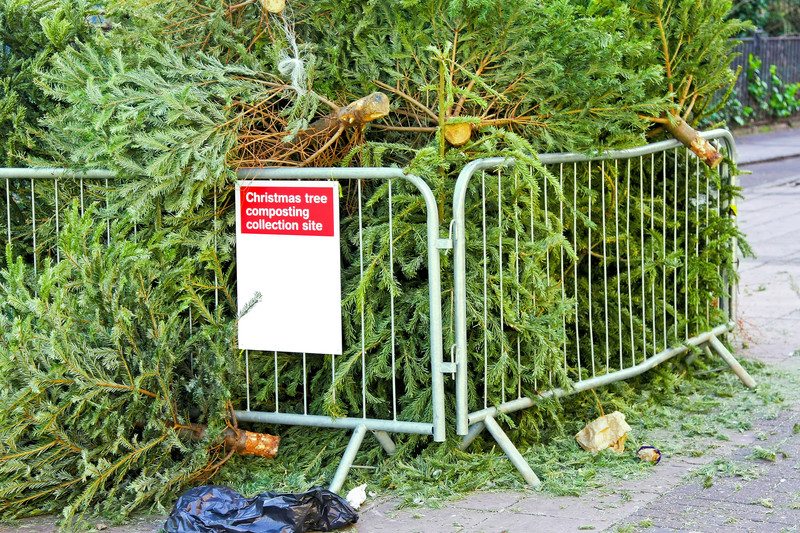 The easiest and simplest way to recycle your Christmas Tree is through your local City of County waste agency. Most all municipalities offer some form of Christmas Tree collection during the first two weeks of January. Usually, trees are put through a chipper to create a mulch which is then offered back to the public for free. This a great service and a good way for your Christmas Tree to continue it's gift giving! Pick Your Own Christmas Tree offers a great list of links to Florida Counties and information on recycling. You can also gather a group of neighbors to rent a wood chipper, if no one owns one, and have a chipping party. Everyone can chip their tree and then share in the mulch provided.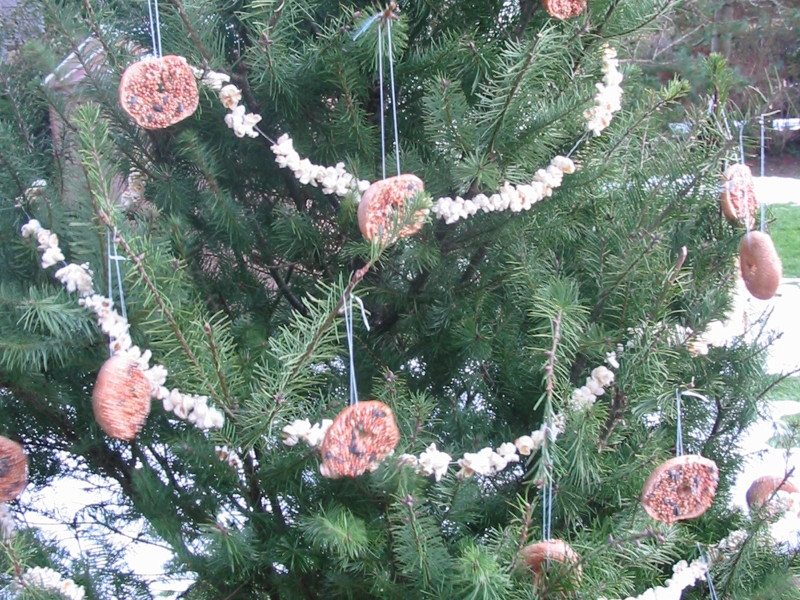 You can move your tree right in the stand outside and create food and shelter for wild birds. You can hang treats for the birds as new tree decorations such as birdseed balls, popcorn strings or fruit in mesh bags. This is a great family project and teaches the lesson of recycling and caring for your environment. You can put the tree near a bird bath as well and the combination will not only attract beautiful birds to enjoy watching, but will also help to feed them.
Let It Swim With The Fishes!
Sinking your Christmas Tree is a great way to improve fish and marine habitats. If you've got a lake or pond on your own property, or can get permission from a neighbor, consider sinking your tree into it. That evergreen Christmas Tree can create a natural and decomposing habitat for fish and will attract algae for them to eat. Be sure to remember to remove all ornaments, hooks, and decorations before dropping it off. Keep America Fishing offers some great information on sinking your tree.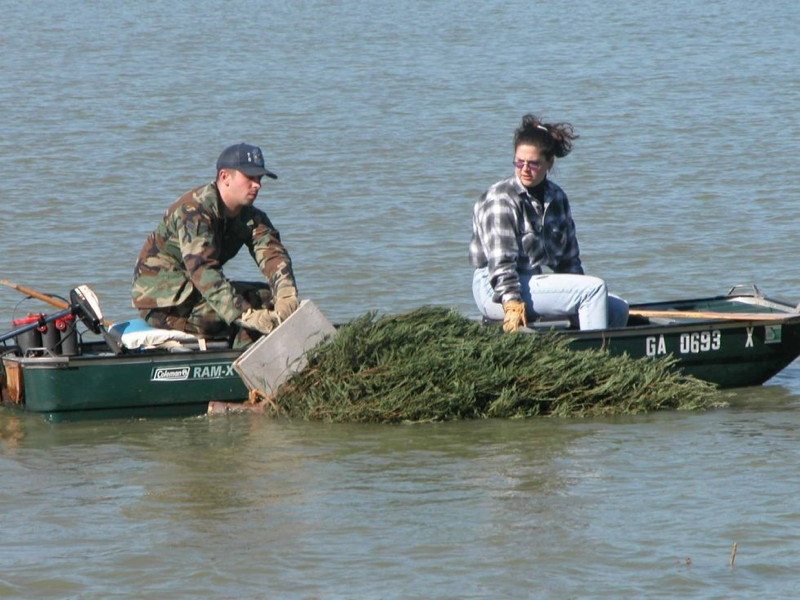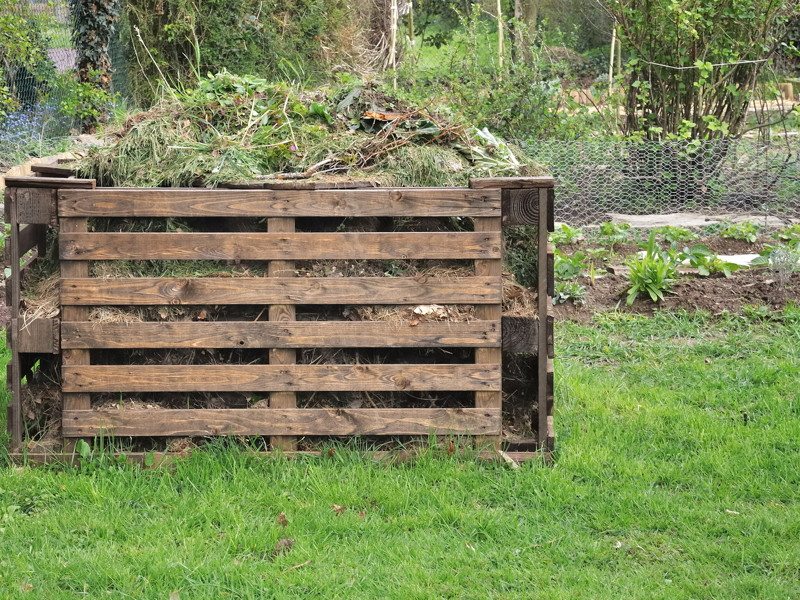 One of the best bases to start for a new compost pile is a layer of thin branches. Small tree branches allows airflow at the bottom of the pile and will break down over time. Trim the branches of your Christmas Tree down so they fit snugly into the bottom of your bin. Crate a stack of branches four to six inches high. Once you have the branches on the very bottom, you can start adding your food waste and other organic materials. This will create a wonderful soil to add to your garden all year round.
Rodale's Organic Life offers a great article on building your own wooden compost bin. If you haven't started this great practice yet, let 2018 be your year to start by using your Christmas Tree.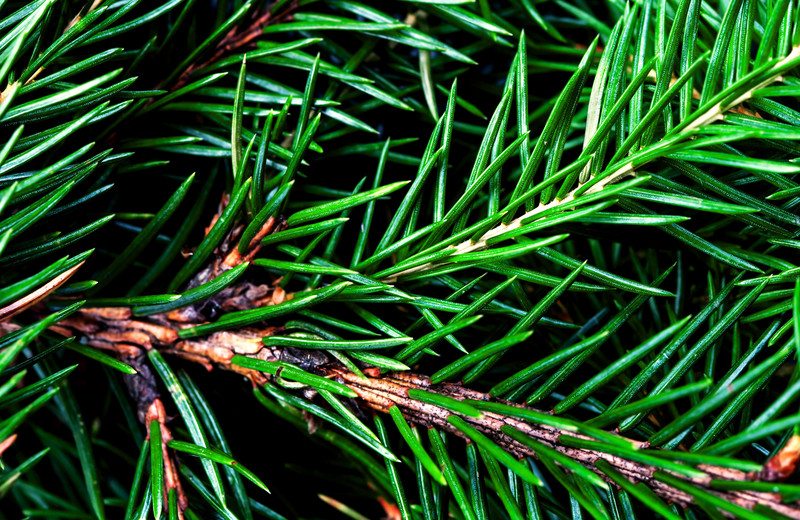 There are many other ways to recycle Christmas trees that will allow it to keep giving, especially in your garden. You can allow the tree to dry out, shake off the needles and use for mulch, then take the bare tree and keep to use as a trellis in your garden for climbing plants such as beans or peas. You can also cut branches off and use for covering fragile perennials from cold weather. You can use the trunk after branches have been removed to edge a flower bed or to place in a prime spot in your garden for a nice resting place for birds or squirrels. You can also create a post for your own gazing ball to enjoy all the wonderful reflections of your garden.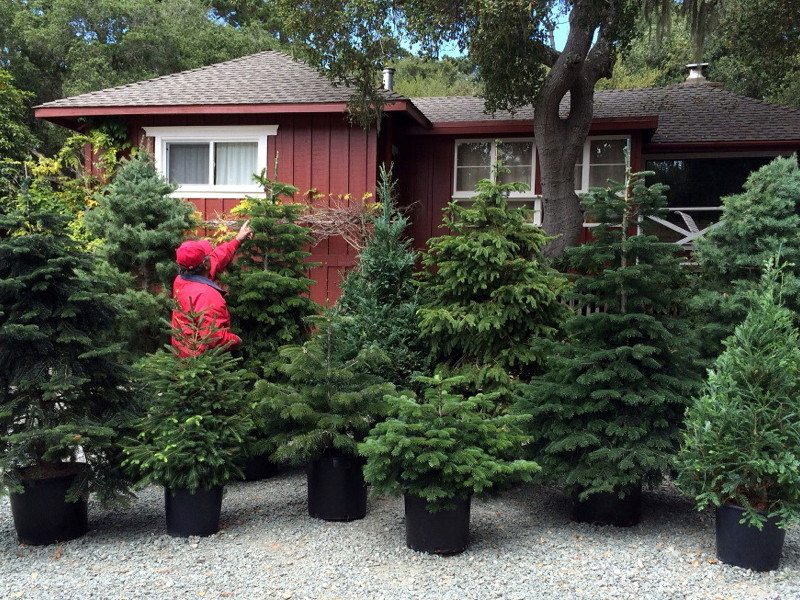 Consider A Living Tree
Next year, when it comes to picking out your tree, please consider a living tree. These Christmas Trees are not simply cut down and put into a stand. These trees come potted with roots in tact. You can even start small and use the same tree for several years in a row. Once you are done with your tree, you can plant it in your yard. Over the years, you can create a border for your yard or a nice covering of shade by spacing randomly.