We have all, at times, been green with envy as we pass by homes with a lush, green, manicured yard accented by beautiful landscaping and flowers. While admiring the greener grass of neighboring homes, we are not likely to think through all the time, money and likely frustration that may be behind that gorgeous landscaping. There are some things to think about long before you head out to your local Orlando Landscaper to pick out your favorite plants. Let's take a look at some of these so you can be well prepared and educated before beginning your Florida Landscape design.
Go Explore!
Our very first tip would be to dig a little deeper into that yard envy and get out and about. Drive around or walk through some neighborhoods to figure out what types of landscape designs you are drawn to and why, what elements you like or don't like. It's the best way to get some inspiration and see elements you may be considering already installed and functioning. You may realize what you thought looked good on a paper drawing, isn't really what you like.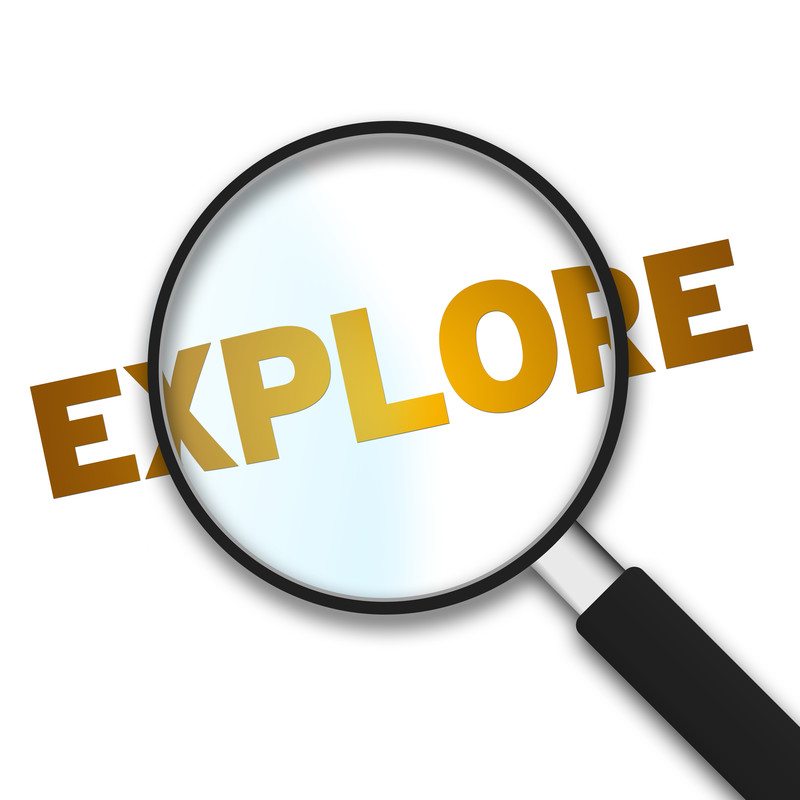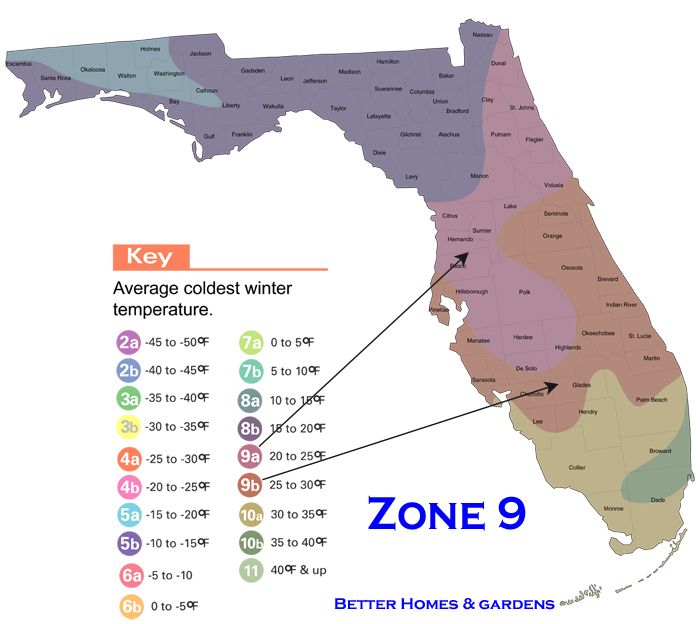 Get To Know Zone 9 And Your Little Piece Of It!
While North Florida can always expect winter freezes and has a variety of soil types, South Florida is much more tropical, almost never freezes and the soil becomes very rocky or swampy. Here in Central Florida, we are a climate anomaly of sorts, we are between the two, a climate transition zone. We are a little tropical and temperate. Sometimes too hot and sometimes too cold. This creates a unique challenge in our landscaping selections. It is important to learn about the weather patterns and what types of plants will grow in our region.
Along with this general climate information that is vital on knowing what will thrive, you also need to do an analysis of your yard. Walk it. A lot. The more you do, the more you will notice any issues that may come up in your design. You may find some drainage issues that will need to be addressed before installing landscaping. You may also find that you need to consider removing some existing trees or plants to make your design all that it can be. It is a big mistake to try and incorporate some overgrown or unsightly elements, don't be afraid to pull them out. You will avoid fighting them down the road and your design will come together much easier. You may also find some dangerous plants that will need to be removed.
Lastly on this note, you will want to take a soil sample (or samples depending on the size of your property you wish to landscape) to a local garden center or educational facility for testing. Any test should identify your soil's pH and nutrient levels so that you can know if your soil is acidic or alkaline and what types of nutrients will need to be added to make your landscape flourish. Many homes in Central Florida are built on old orange grove land and can be very acidic. This is always nice to know before getting started.
The Turtle or the Hare? Which are you?
You will need to decide if you want your landscape all in and done at once or if you are willing to work wait a bit for growth. This could take several years. If you want it all now, visit your local Orlando Landscaper who will be happy to work with you on design, phasing and installation plans. This option can be quite pricey and you will need to be sure that you own your plan. This can become a problem down the road if you decide to switch landscapers or want to do some of the work on you own.
If you are willing to nurture your landscaping over time, you can find the perfect combination of plants and design on your own with lots of research, expert advice, patience and resilience. It is imperative to consult a professional during the design phase in order to address spacing and placement issues. Plants GROW and what is installed today will change dramatically over a few years. The last thing you want to do is waste time and money replanting again and again to find the right mix.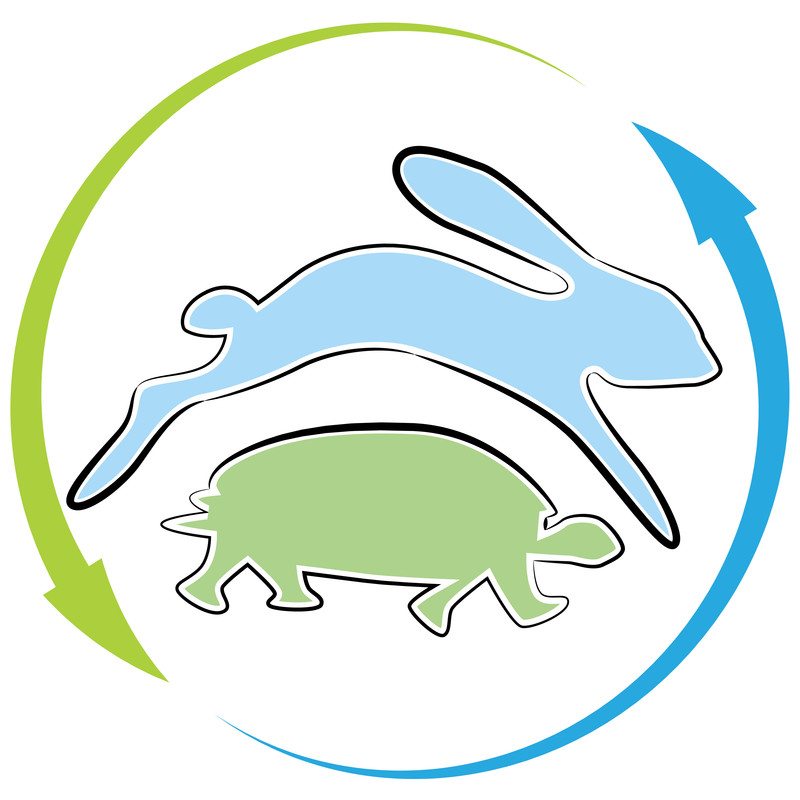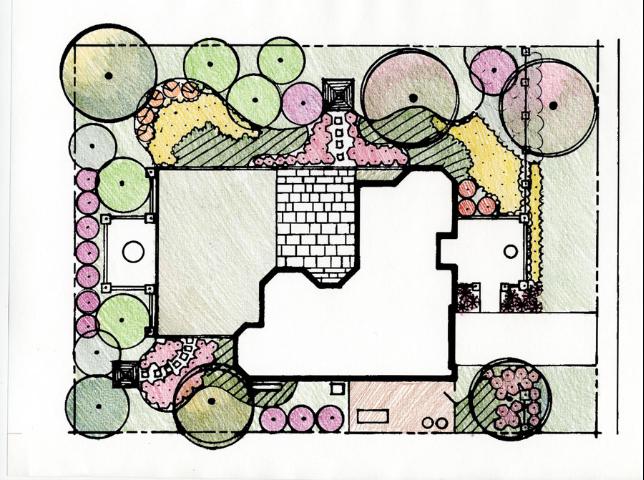 Design Design Design!
Take your time with your landscape design. You will have to live with it and it will not be super easy to change if you don't like what you end up with. Formal designs are by far the most expensive. Symmetry or unique patterns are extremely difficult to maintain with growing structures such as plants. Keep in mind some key things like creating focal points, covering up any equipment or ugly areas around your house, selecting the right size plants for each area, incorporation of pathways, decks, patios or containers within these areas, and creating movement and adding curves to add interest and life to your landscape. There are many professional Orlando Landscapers that can create a beautiful design for you. There are also some fun DIY options as well. Check out this Florida-friendly Interactive Yard! A great tool provided by Floridayards.org.
Florida Friendly Yards
The University of Florida is a vast resource for horticulture information. They have done a great job at putting together 9 Florida Friendly Landscaping Principles. These are:
1) Right plant, right place
2) Water efficiently
3) Fertilize appropriately
4) Mulch
5) Attract Wildlife
6) Control Yard Pests Responsibly
7) Recycle
8) Reduce Storm Water Runoff
9)Protect the Waterfront
These are very important to creating a diverse and flourishing landscape design. You can learn more by visiting their website. It can be quite overwhelming so, to help you get started, we have included links here to their Nine Principles of a Florida-Friendly Yard and Basic Principles of Landscape Design pages.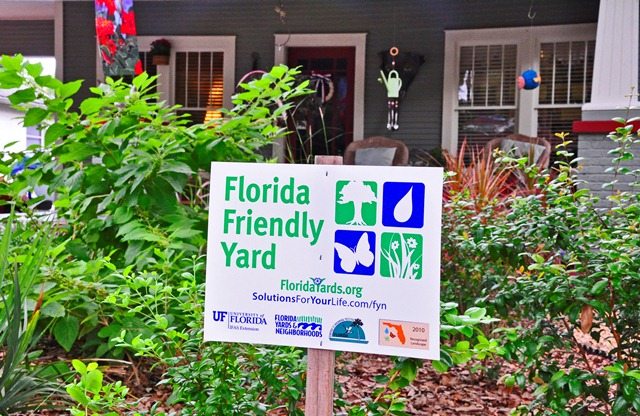 Everyone wants that lush, beautifully landscaped yard. We hope we've helped you to change that shade of green on your face when you pass other yards and get started on creating your own gorgeous landscape design that will make others envious.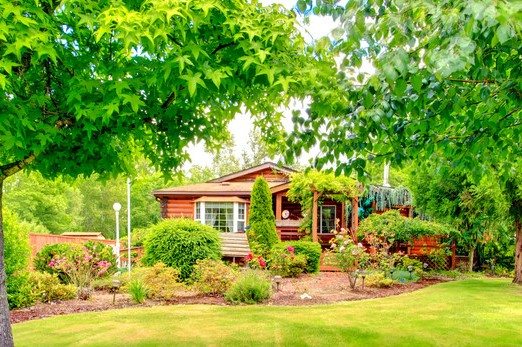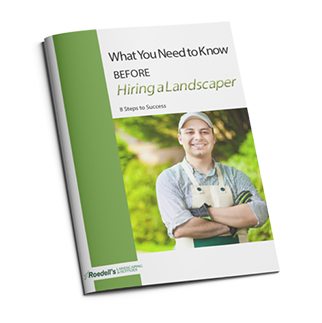 FREE E-BOOK!
"Things You Need To Know Before Hiring A Landscaper"
Learn What Questions to Ask • What To Look Out For • How the Process Works & More!