It is important to always put your best foot forward. You never get a second chance to make a first impression, and sometimes, you aren't even aware when it happens. This is especially true when selling your home.
Many potential buyers will drive around neighborhoods that they prefer in certain areas when looking for their new home long before contacting a realtor. If you have intentions of selling your home in the near future, you will want to start sprucing up your landscaping.
The parts of your yard that are visible from the road are significant in creating just the impression. Curb appeal landscaping can be worth its weight in gold. Quite literally, the right landscaping can actually increase the offers you receive on your home.
The first thing to do once you have decided to sell your home, is to make an assessment of any updates, repairs, etc that will need to be made to help sell your home. Walk around your entire yard, front and back with a critical eye and a notepad for making a list. Get in your car and drive by your home slowly from all available angles as well and make notes on anything that sticks out or looks bare. Also, have a friend come over for a second look. This should not be a neighbor. The idea is for fresh eyes and you and your neighbors are used to seeing each others spaces on a daily basis.
Once you have made your list, go back and stand at the curb and look at the overall image of your yard. You want to make sure that your front door is the focal point. If it isn't add that project to your list. With a few plants and the right arrangement, you can draw the buyer's eye in.
One thing you can do is line your walkway with small green plants or annuals. This will lead the eye right to your door. Be sure to have a Welcome mat as well. To add a pop, you can add a potted plant to each side of your front door. The National Board of Realtors indicate that 63% of potential homebuyers will drive by after viewing a home they like online. You want to be sure that your home is always ready to impress and that starts with the outside.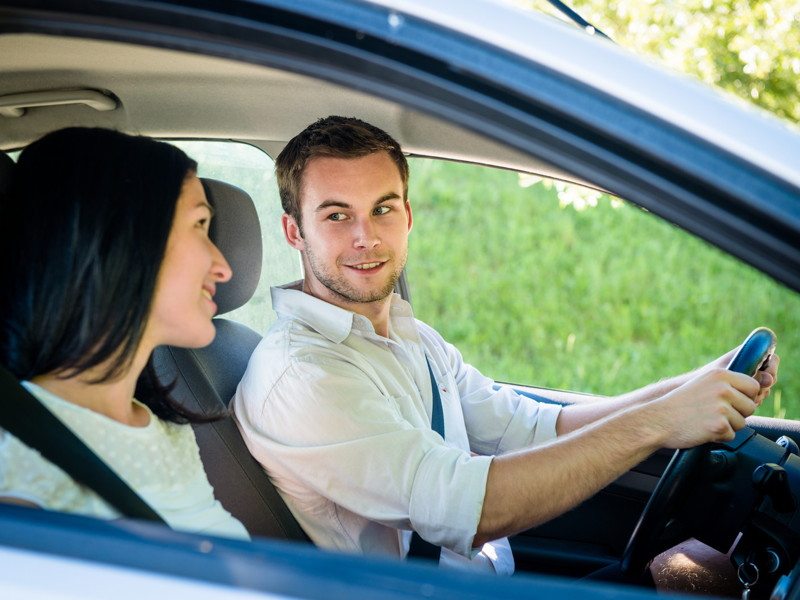 CURB APPEAL LANDSCAPING TIPS
Here are some of the most common areas to address when making your assessment and to do list when preparing your home's exterior to be market ready. The ideal time frame is to start any repairs or maintenance about one month before your home goes on the market. Of course, this depends on the number and complexity of the projects that will need to be done. This is a good rule of thumb for regularly maintained yards but you can determine your time frame better once you have made your assessment. We would suggest making your assessment list for both indoors and outdoors about 3 months ahead to give yourself plenty of time to get your home market ready.
Mow – This may sound simple but it is vitally important. When selling your home, you want to keep your lawn at about 2″ in height. An overgrown lawn will deter potential buyers while a well-maintained lawn will send the message that your home is well maintained.
Trim and prune – When creating your assessment, you notate areas that need trimming and pruning. Removing any dead tree branches, overgrowth on shrubs and weeding beds will clean up your landscaping and give it a clean, crisp feel that will complement your home rather than deter from it. Also, remove any dead plant material from planting beds and consider removing any plants that are in bad shape or simplifying your landscape if you have too many plants of different shapes and sizes. Removing plants can add that clean look you want. If you have favorites that you know you will want to take with you, dig them up and put them in pots now to save time later. You can add these in areas where you removed plants or where there are any gaps. You also want to weed your driveway, walkways and any patio or deck areas and remove any vegetation that blocks windows or pathways to continue your manicured look.
Clean – This is a big one. We come and go all the time and when you see the same thing multiple times a day, sometimes things are overlooked. Be sure to clean all areas immediately at the front, sides, and back of your home. A great way to do this is by pressure washing. You can clean off any settled dirt, cobwebs, mold etc pretty easily with a pressure washer. Be sure to include any fixtures such as fire pits, outdoor water features, and even your outdoor furniture when cleaning. Once the initial pressure washing is done, you can spray down these areas with a hose to maintain the cleanliness while your house is on the market.
Repair – Be sure to repair any issues with your irrigation system, faucet leaks, missing pavers, failing fire pits, etc once everything is cleaned up. You don't want one eyesore ruining all of your hard work when a potential buyer spots it on their review of your property. This can also include adding a new coat of paint or stain to decks or patios, outdoor furniture that may be worn and faded. A fresh coat of paint to your front door and front trim with make your house pop and will draw in buyers.
Plant and Mulch – Add some instant color and eye candy for buyers by planting some simple, inexpensive annuals. Mix it up with a variety of colors that complement your home and you will have an instant selling point. Touch up the mulch by adding a new top layer that will make your beds look tidy and clean. Be sure to keep these cleaned out while your home is being shown. If you need to shape your beds, curved lines work best and create a design that flows from the front around sides and into the back of your home. You want to keep beds simple. Plant in odd numbers and use easy to maintain plants. Also, consider labeling your plants, this will impress potential buyers by knowing what is planted and being secure in their ability to maintain the beautiful landscaping that you have created. Consider evergreens for shrubbery and for hiding any unsightly items in your yard such as pool equipment, garbage can areas or any ugly views from yards around yours.
With these tips, you can bring your lawn from sad to fabulous and create landscaping that will have any potential buyer anxious to come and see your home. Landscaping can add to your asking price and get you more for your home for just a small investment in time and money. It will also make you feel good to pass along your home to the next family with a great outdoor area that they can enjoy for years to come just as you did.